The the 90's will always be a nostalgic theme in my mind, it was when I was born, when I moved states, and when I first went to school. It also brought me some of my first crushes and loves. I thought I would share with you my list for the top 4 hottest characters from 90's tv shows to see if we align on who we believe was the hottest back in the day. Let's begin!
*Honorable Mention: Megan, Are You Afraid of the Dark*
She's the middle one in the back, in between the black guy and fat guy


Now, I know you might be wondering, why would I include an honorable mention on this list? Why not just add Megan to the list as number 5? Well the answer to that is quite simple. First, I had no idea who Megan was back in the day (yes I watched AYAOTD) but she was just an actress that sat around the fire and was on the screen for maybe 3 minutes an episode. So why add her? Because she grew up to be this:
and this:
I believe she deserved some kind of mention, as Elisha Cuthbert is extremely fine today. Now on to the list!
4. Melody Hanson, Hey Dude.
Melody Hanson was your typical attractive character in Hey Dude. She was spunky, ditzy, and a dance instructor. What gave her appeal over her costar Brad, was her blonde hair and her personality. Brad was a rich and spoiled girl from Michigan that refused to do work, while Melody was the girl-next-door type with a fun personality and didn't mind getting dirty. I'll take that over Brad any day. The actress that played Melody is all grown up now, and married to Ben Stiller! You probably recognize her.
3. Alex Lambert, Step by Step.
Though Al originally started on the show as the tomboy out of the three girls, she transformed over the season into an actual woman. Her two older sisters may be considered hotter by some, but I disagree with this notion for two main reasons. First, Al had the most athletic body of the bunch, and I prefer those types of bodies. Second, she had the best personality of the three, with Dana being the annoying feminist and Karen being the ditsy aspiring model. Al was into football and man things, she was one of the guys with a nice body. She grew up quite nicely too.
2. Kelly Bundy, Married with Children.
Them nips
Kelly Bundy was a goddess in the 90's. Though she wasn't smart, at all, she did have a somewhat attractive personality to her, and besides, look at her. She was promiscuous, which means that we would all have a chance here. There were very few boys in the 90's that did not want to get with this girl. She grew up to be Christina Applegate.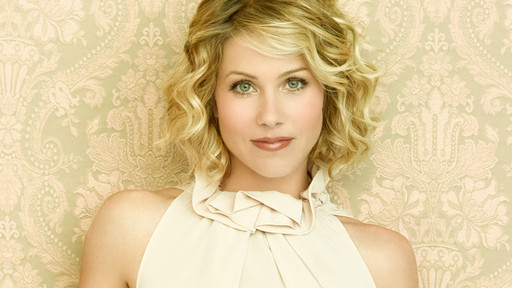 1. Kelly Kapowski, Saved by the Bell.
Was it really ever going to be anyone else? Kelly was THE perfect girl in the 90's. Great body, good personality, and was the girl-next-door type. Yeah, she did get with just about every popular guy at Bayside, but never had sex. So you can't knock her too much for that. She grew up to be Tiffani Amber Thiessen, who is pretty good in her own right.